Old Port of Montreal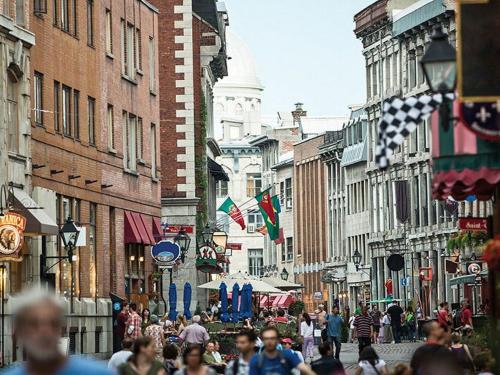 The Old Port is the perfect place for dining, relaxing, shopping, and enjoying sunny days at the Clock Tower Beach. Paddleboats, quadricycles, and a guided historical tour help you see the city from a new perspective, while several cruises and excursions offer maritime activities, at full speed or nice and easy with a gourmet meal. The area is also home to the Montréal Science Centre and the IMAX TELUS, where you can have fun learning more about the world. In winter, the area is enlivened by exciting events like TELUS Fire on Ice and Igloofest, as well as a large outdoor skating rink and a host of other activities.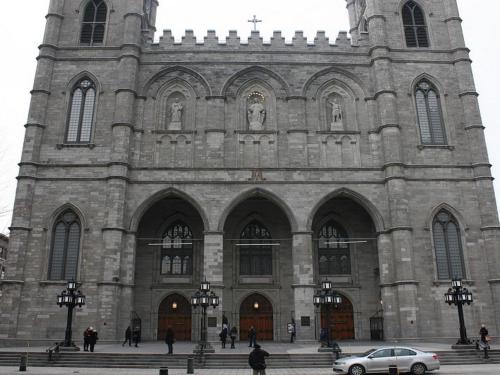 The Notre Dame Basilica offers musical programming of choral and organ performances. It is a tradition among many Montrealers and tourists to attend the annual performance of Handel's Messiah every December at Christmas.
The basilica now allows visitors to attend mass for a fee. "And Then There Was Light," a sound and light show detailing the history of the church, is also offered in the evening, Tuesday through Saturday.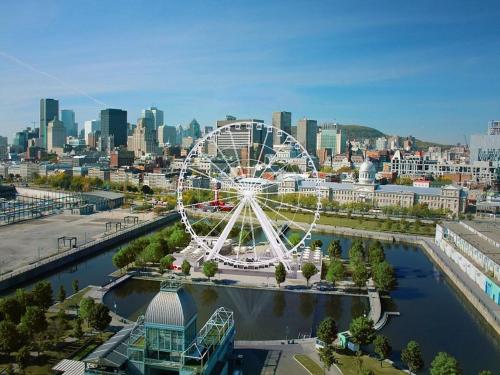 The Old Port of Montreal is the historic port of Montreal, Quebec, Canada. Located in Old Montreal, it stretches for over two kilometres along the St-Lawrence River in Old Montreal. It was used as early as 1611, when French fur traders used it as a trading post.
A giant ferris wheel, to be known as La Grande Roue de Montréal, is currently under construction on Ile Bonsecours in the Old Port.
It'll feature 42 separate, temperature-controlled gondolas which can seat a total of eight people each, and for $25, you'll be able to spin around the wheel three times in 15 minutes.
At the top of the wheel, you'll be 60 metres above the ground, and your view will stretch for 28 kilometres in all directions.